Group Homes and Deinstitutionalization
In memoriam of Stephanie Jobin and all those killed by confinement.
Episode description
In Canada, institutions for people with intellectual/developmental disabilities have never closed, they have changed faces and names. Institutions remain responsible for the segregation and isolation of labelled people. Today, group homes are the primary forms of supportive housing for labelled. And while not all group homes are institutions, all group homes have the potential to become institutions. With guests self-advocate Kory Earle and researcher Jihan Abbas.
Read the episode transcript below or by clicking on this link.
Transcript available: https://docs.google.com/document/d/1MNKZqY-JIcZNutmSy8J91_kLSnoEa1NnPJgD6ikGIYQ/edit?usp=sharing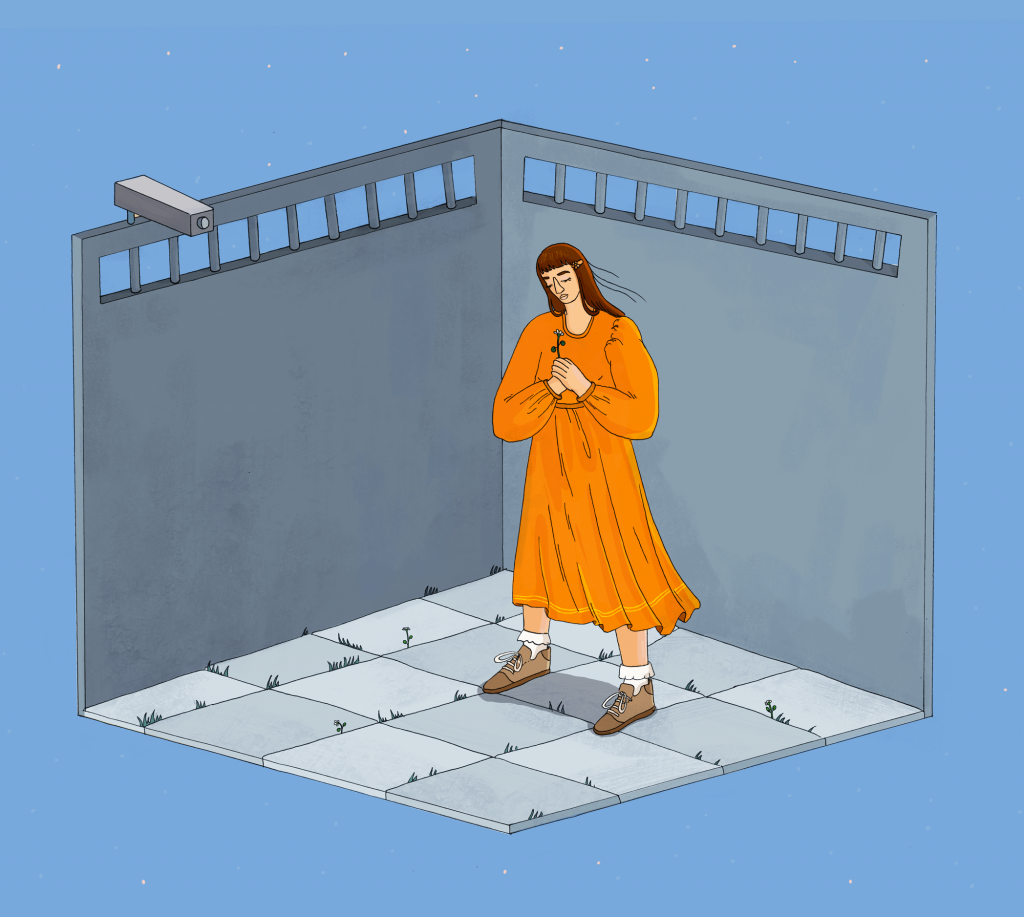 Show Notes
Show notes:
This episode uses reporting on The Garth Homer Society for the CBC by Bethany Lindsay. We reference the report written by this week's guest Jihan Abbas, More than a Footnote for the DisAbled Women's Network. Kory Earle and Natalie Spagnuolo wrote for the CCPA on the Long Road to Deinstitutionalization. They write:
"Under the guise of protecting them, many provinces practise intense forms of segregation that expose people with intellectual disabilities to degrading and abusive treatment." – Spagnuolo and Earle, 2017
COVID-19 has had a devastating impact on group home residents. Data from the UK and the USA group homes, show high transmission rates, and higher infection and death rates within congregate living settings. In Canada, we don't have a clue of the outbreaks and deaths in congregate settings. Unlike long-term care institutions, retirement homes, or hospitals, group home outbreaks and deaths were not disaggregated or reported. As a result, the impact of COVID-19 in group homes in Canada remains largely unknown. Megan sent out a flurry of Freedom of Information requests to each of the provinces, most of which refused to provide any information as a result of Personal Health Information Act protections. Journalist Nora Loreto has kept the most up-to-date list of residential facility COVID-19 deaths. Loreto interviewed Megan for an amazing Macleans article: The COVID outbreaks that Ontario wasn't counting.
"Group homes have been completely forgotten during the pandemic, especially facilities for disabled adults, like Participation House. Residents of these facilities have complex care needs. Many residents were locked into their rooms as a pandemic precaution and kept away from close family members." -Loreto, 2021
In this episode, I talk a bit about restraint use in developmental services, these use Ontario stats because it is one of few provinces that has to report usage. Some other statistics I throw around in this episode about wait times are in this policy brief I wrote on access to residential care.
Table 1: Available waitlists for community living services
| | |
| --- | --- |
| Province | Waitlist |
| Ontario | 15,700 |
| PEI | 40 |
| Alberta | 2,357 |
| Nova Scotia | 1, 500 |
| BC | 2, 958 |
A note that Kory Earle was the President of People First of Canada at the time of recording. Current President is Dewlyn Lobo.
Episode Credits
Invisible Institutions was created by me, Megan Linton, with support from People First of Canada & Inclusion Canada's Joint Task Force on Deinstitutionalization. Audio recording by Megan Linton with production assistance provided by Kendal David. This episode was advised by the Joint Task Force on Deinstitutionalization. Audio post-production and sound design were by Helena Krobath, and our theme music was composed by Bara Hladik. Special thanks to Kory Earle, Jihan Abbas, the wonderful creators and narrators of the freedom tour.
Tracks
Bara Hladik, Invisible Institutions Theme Song
Zlata, Hermit, Circulation, Atmosphere
Helena Krobath, additional music
Works Cited & Consulted
Agrawal, S. (2012). Minimum Separation Distance Bylaws for Group Homes: The Negative Side of Planning Regulation – ProQuest. http://search.proquest.com/docview/915265044?accountid=9894&rfr_id=info%3Axri%2Fsid%3Aprimo
Campanella, S., Rotenburg, S., Volpe, T., Balogh, R., & Lunsky, Y. (2021, January 20). Including People with Developmental Disabilities as a Priority Group in Canada's COVID-19 Vaccination Program: Key Considerations. Health Care Access Research and Intellectual Disabilties. https://www.porticonetwork.ca/web/hcardd/news/-/blogs/research-evidence-regarding-covid-19-and-developmental-disabilities
CBC News. (2011, May 11). No room for disabled in Ottawa Valley group homes. CBC. https://www.cbc.ca/news/canada/ottawa/no-room-for-disabled-in-ottawa-valley-group-homes-1.978986
Chin, N. (2016). Group Homes as Sex Police and the Role of the Olmstead Integration Mandate. N.Y.U. Review of Law & Social Change. https://socialchangenyu.com/review/group-homes-as-sex-police-and-the-role-of-the-olmstead-integration-mandate/
Kevin Donovan. (2001). Adults beaten in group homes: Hundreds of cases may just be tip of iceberg. Toronto Star.
Landes, S. D., Turk, M. A., Formica, M. K., McDonald, K. E., & Stevens, J. D. (2020). COVID-19 outcomes among people with intellectual and developmental disability living in residential group homes in New York State. Disability and Health Journal, 13(4), 100969. https://doi.org/10.1016/j.dhjo.2020.100969
O'Mara, J. (1982). Group homes for the mentally handicapped in Ontario (Current Issue Paper No. 17). Legislative library, Research and Information Services.
Spagnuolo, N. (2016). Building Back Wards in a "Post" Institutional Era: Hospital Confinement, Group Home Eviction, and Ontario's Treatment of People Labelled with Intellectual Disabilities. Disability Studies Quarterly, 36(4). https://doi.org/10.18061/dsq.v36i4.5279
Spivakovsky, C. (2017). Governing freedom through risk: Locating the group home in the archipelago of confinement and control. Punishment & Society, 19(3), 366–383. https://doi.org/10.1177/1462474517703968Weiser, B. (2020, February 21). Beatings, Burns and Betrayal: The Willowbrook Scandal's Legacy. The New York Times. https://www.nytimes.com/2020/02/21/nyregion/willowbrook-state-school-staten-island.html