The Institutions that Remain: the Rideau Regional Centre & the History of Institutionalization in Canada
In memoriam of all the lives lost to the harms of institutionalization.
Episode Description
For over a century, people labeled with intellectual/developmental disabilities were confined into large-scale, state-operated institutions across so-called-Canada. In these places, labeled, people were isolated from their communities, subject to abuse and neglect, and removed of their autonomy, dignity and personhood, all in the name of care. People with disabilities and their allies have been working tirelessly for the last decades to bring these conversations to the light and to close these institutions down for good. But today, governments continue to institutionalize people labeled with intellectual/developmental disabilities across this country, prevent them from making decisions about their daily lives, rationalize restraints and solitary confinement, and subject them to sub-minimum wage labour and poverty.
Read the episode transcript below or by clicking on this link.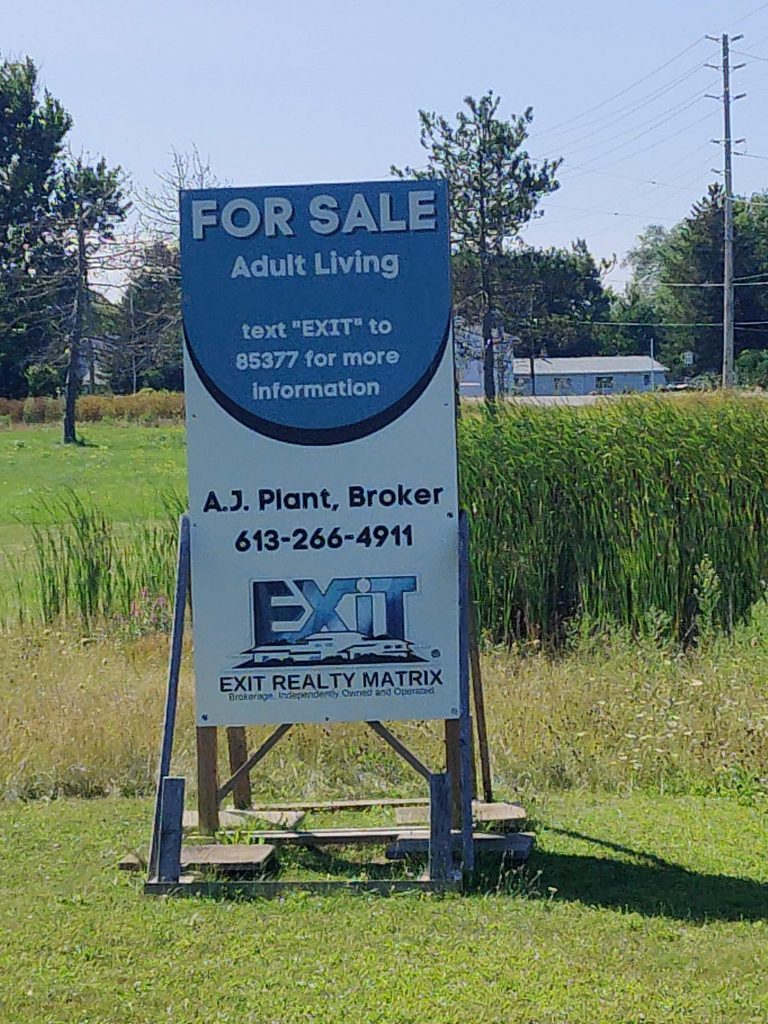 Show Notes
This episode contained footage from the Truths of Institutionalization, an online learning experience that creates awareness, promotes respect and encourages reflection on human rights of people who have an intellectual disability in Canada. The project was produced and put together by our partners at Inclusion Canada, and People First of Canada.
This episode included the testimonies, expertise and knowledge of several amazing institutional survivors and community organizers:
Joe Clayton is an artist, survivor of the Rideau Regional Centre, and community member. Joe and his wife Christina run The Nature Natives Art Gallery features their original art and photography.
David Weremy is a survivor of the Manitoba Developmental Centre, cherished community member, and a life-long advocate for deinstitutionalization. Right now he's the lead plaintiff on the class action lawsuit for survivors of the MDC.
Patricia Seth was six when she was incarcerated in the Huronia Regional Centre in Orillia, Ontario for 14 years. Her and her best friend Marie Slark were the lead plaintiffs on the class-action lawsuit against the Ontario Government for survivors of Huronia. She is a lifelong advocate for justice for people with disabilities, storyteller, and public speaker. Patricia Seth's audio documentary Gristle in the Stew produced with CBC's the Doc Project is outrageously amazing.
Donnie Maclean is an institutional survivor, self-advocate and motivational speaker. He sits on the Board of Directors of People FIrst of Nova Scotia.
Remember Every Name is a group of survivors and supporters focused on honouring those who were laid to rest at the Huronia Regional Cemetery who come together for mutual support to share their life stories along with the success and accomplishments they have had since leaving the institution. Remember Every Name has been doing crucial work holding the Government of Ontario accountable for the Cemetery & graves at the Huronia Regional Centre. If you would like to get involved or receive updates from Remember Every Name please check out their Facebook page. See also, their videos on the Huronia Regional Centre with survivors.
Residential Schools were "a systematic, government-sponsored attempt to destroy Aboriginal cultures and languages and to assimilate Aboriginal peoples so that they no longer existed as distinct peoples." More than 150,000 Indigenous children were captured by the state, confined into underfunded and overcrowded institutions, subject to abuse, cultural genocide, death, and loss of ties to community, family and culture. Further reading: Truth and Reconciliation Commission, the Calls to Actions, Ste. Anne's Residential School, Sikho's Story, A National Crime. View: Inendi, We Can't Make the Same Mistake Twice, We Were Children. Listen: Residential Schools, Holding Space for Grief.
We didn't get to go into it in this episode, but adult guardianship was a key way that people labeled with intellectual/developmental disabilities were incarcerated into and unable to leave institutions. Today, people labelled with psychiatric and intellectual disabilities still experience this in the form of guardianship. A 467-page report by Legal Capacity Ontario explains that "At any given time, laws regarding legal capacity, decision-making and guardianship affect tens of thousands of Ontarians. Persons directly affected by these laws may be living in long-term care homes, retirement homes, group homes, hospitals, psychiatric facilities or the community."
A really important Supreme Court ruling came from Justin Clark who was confined at the Rideau Regional Centre for many years forbidden from leaving because he was declared "mentally incompetent". Through his trial, he was the first person to use Augmented and Alternative Communication to testify. "With incredible effort, Justin Clark has managed to communicate his passion for freedom, as well as his love of family, during the course of this trial.… We have recognized a gentle, trusting, believing spirit and very much a thinking human being who has a unique part to play in our compassionate, interdependent society."
Episode Credits
Invisible institutions was created and written by Megan Q. Linton. Narration, interviews and recording also by Megan Linton. Helena Krobath is the sound designer and audio post production extraordinaire. Voice acting and supplemental narration by Alex Johnston and Helena Krobath. Production assistance and web design by Kit Chokly. Episode advised & supported by People First of Canada & Inclusion Canada's Joint Task Force on Deinstitutionalization.
Track List
Bara Hladik "Theme Song"
Zlata "Atmosphere"
Zlata "Hermit"
Ken Harps "We Gotta Close the Institutions", from the Freedom Tour Documentary. Audio footage provided by Josée Boulanger and Erika Macpherson.
Zlata "Circulation"
Zlata "Mitochondria"
Additional Music by Helena Krobath
Works Cited
Burghardt, M. C. (2018). Broken: Institutions, families, and the construction of intellectual disability (Vol. 50). McGill-Queens University Press.
Abbas, J., & Voronka, J. (2014). Remembering Institutional Erasures: The Meaning of Histories of Disability Incarceration in Ontario. In L. Ben-Moshe, C. Chapman, & A. C. Carey (Eds.), Disability Incarcerated: Imprisonment and Disability in the United States and Canada (pp. 121–138). Palgrave Macmillan US. https://doi.org/10.1057/9781137388476_7
Des Roches, C. L. (2008). A place to call home: A comparison of the development of state funded institutional care for the indigent aged in nineteenth century Nova Scotia and Ontario [Ph.D., Queen's University (Canada)]. http://search.proquest.com/pqdtglobal/docview/304401558/abstract/415F411E944F4639PQ/4
Label Free Channel. (2014, November 18). Ontario Developmental Services Housing Task Force. https://www.youtube.com/watch?v=VIBFHdzkwdY
Linton, M. (2021, February 24). Ontario's hidden institutions. Canadian Dimension. https://canadiandimension.com/articles/view/custodial-institutions-ontarios-hidden-victims
Radford, J., & Brown, I. (2015). The Growth and Decline of Institutions for People with Developmental Disabilities in Ontario: 1876-2009 – ProQuest. Journal of Developmental Disabilities, 21(2), 7–27.
Rossiter, K., & Rinaldi, J. (2018). Institutional Violence and Disability: Punishing Conditions. Routledge. https://doi.org/10.4324/9781351022828
Spagnuolo, N. (2016). Building Back Wards in a "Post" Institutional Era: Hospital Confinement, Group Home Eviction, and Ontario's Treatment of People Labelled with Intellectual Disabilities. Disability Studies Quarterly, 36(4). https://doi.org/10.18061/dsq.v36i4.5279
Seth, P., Slark, M., Boulanger, J., & Dolmage, L. (2015). Survivors and Sisters Talk About the Huronia Class Action Lawsuit, Control, and the Kind of Support We Want—ProQuest. Journal on Developmental Disabilities, 21(2), 60–68.
Welch, R. (1973). Community Living for the Mentally Retarded in Ontario: A New Policy Focus. Provincial Secretariat for Social Development. https://www.mcss.gov.on.ca/documents/en/mcss/dshistory/legislation/Welch%20Report.pdfWilliston, W. (1971). Present arrangements for the care and supervision of mentally retarded persons in ontario. Ontario Department of Health. https://www.mcss.gov.on.ca/documents/en/mcss/dshistory/legislation/Williston%20Report.pdf